GEOGRAPHY
"Geography is about more than memorising places on a map – it's about understanding the complexity of the world"

Barack Obama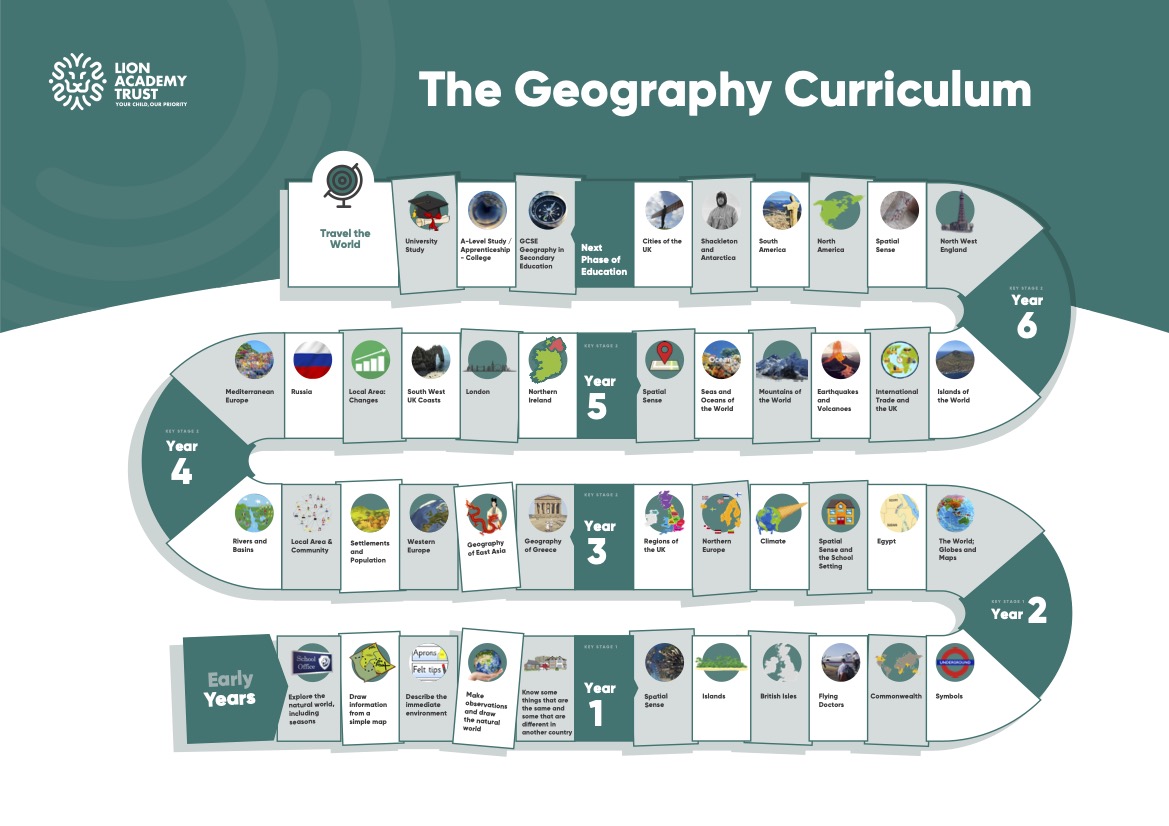 At Mason Moor, the Geography curriculum has been designed to inspire pupils to ask and answer big questions about the world they inhabit. We do not shy away from encouraging pupils to debate local and global issues – including:
Society, culture and change;
Understanding the natural and human world;
Southampton Local study – past and recent changes;
Global environments;
Environmental issues – including the impact of climate change.
Knowledge organisers
Below you will find the knowledge organisers for your child's year group, for this current term.
The knowledge organiser supports you with:
Subject specific vocabulary that your child must know and learn
Key knowledge that they should know and remember