Contact Us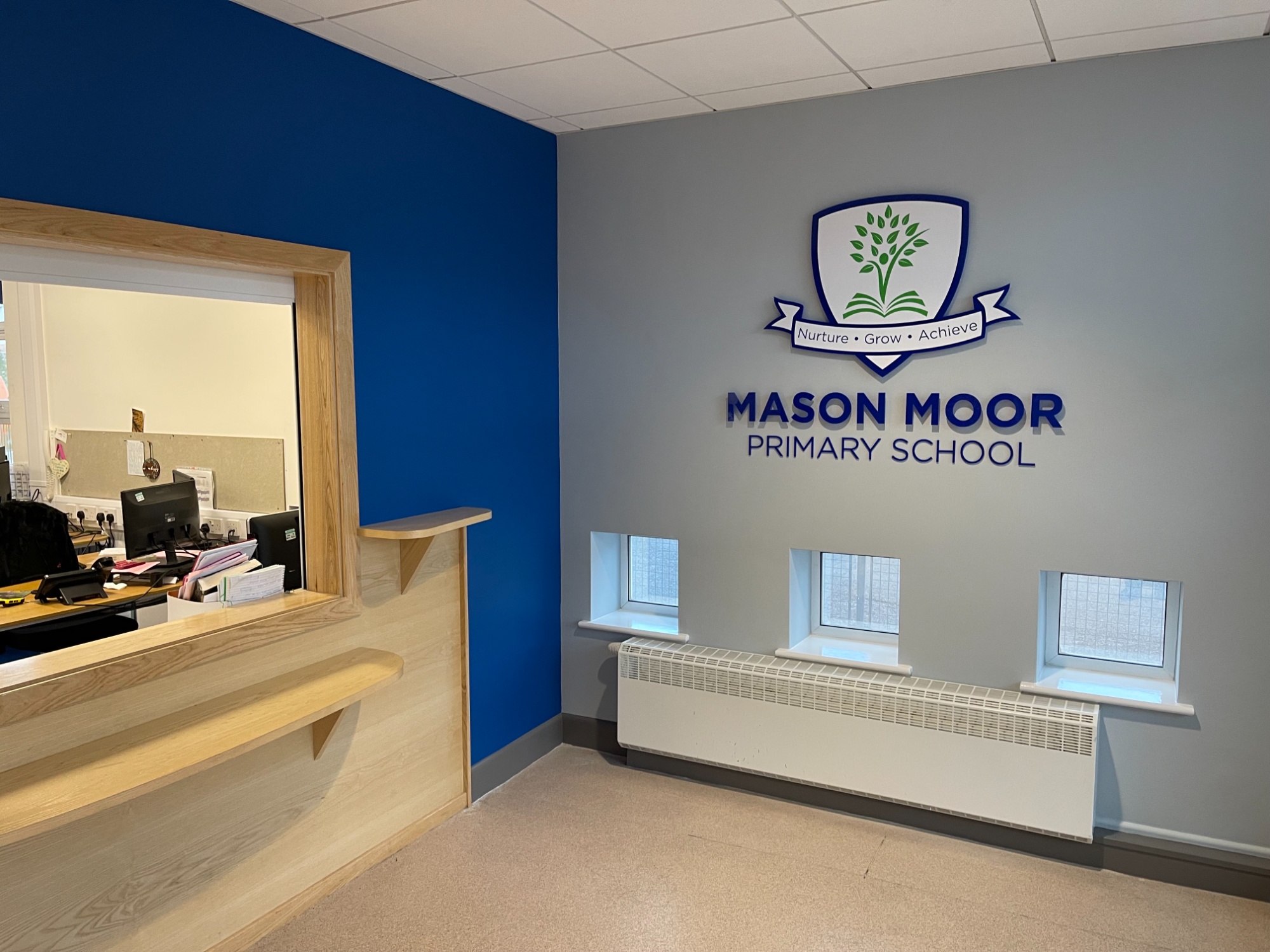 Executive Headteacher
Mr D J Constable-Phelps | MA, PGCE NASENCo, BA (Hons)
Contactable through: info@masonmoorprimary.co.uk
Telephone:

023 8039 0140

Email:

info@masonmoorprimary.co.uk

Postal & Delivery Address:

Mason Moor Primary School

Helvellyn Road

Southampton

SO16 4AS
Useful Key School Contacts
SENIOR ADMINISTRATOR
Ms Debbie Battle

School Administration Officer

info@masonmoorprimary.co.uk
OPERATIONS MANAGER
Mr Kevin Brown

Operations Manager - Mason Moor Primary School and St. Mary's

finance@masonmoorprimary.co.uk
Finance
Ms Monica Longhurst

School Business Manager

finance@masonmoorprimary.co.uk
Premises Team
Mr Michael Day

Site Services Officer

mday@masonmoorprimary.co.uk
Parent/Carer discussions
From September 2022, staff record all interactions with parents and carers - however informal, to ensure we keep a chronology of discussions and appropriate log of actions.
The Parent/Carer Meeting Proforma will need to be signed - by you - at the end of the meeting. This confirms that it is:
an accurate record of the discussion
appropriate next steps are highlighted and you are happy with them
A copy of your discussion will be kept in your child's personnel folder. Parents may have copies made available to them on request.
The Mason Moor Parent/Carer Meeting form is attached below for your reference.