EAL (ENGLISH AS AN ADDITIONAL LANGUAGE)
| | |
| --- | --- |
| EAL % pupils at Mason Moor | Comparison to National Average |
| 26% (Summer 2023) | 20% |
EAL at MASON MOOR
Assessing new arrivals
Meeting with parents
We ask parents to bring in any reports, school texts and exercise books from the pupil's previous school where possible.
We advise parents that the pupil may bring reading books in the first language to school.
Resources for the pupil
Provide pupils with a bilingual dictionary and dual language story books.
Provide pupils with an indexed 'word book' for noting down key words and definitions (or translations if the child knows the word in their first language). (Definitions could be written in English or in the first language, or the child could draw a picture to remind them of the meaning of the word).
Assessing the pupil's language acquisition
We use the NASSEA toolkit for assessing pupil's current EAL phase of learning - to support teachers in class as well as measuring progress pupils are making.
Our EAL teacher spends time observing in class, supporting pupils in small groups and withdrawal intervention to provide additional support.
TECHNOLOGY to DEVELOP INDEPENDENCE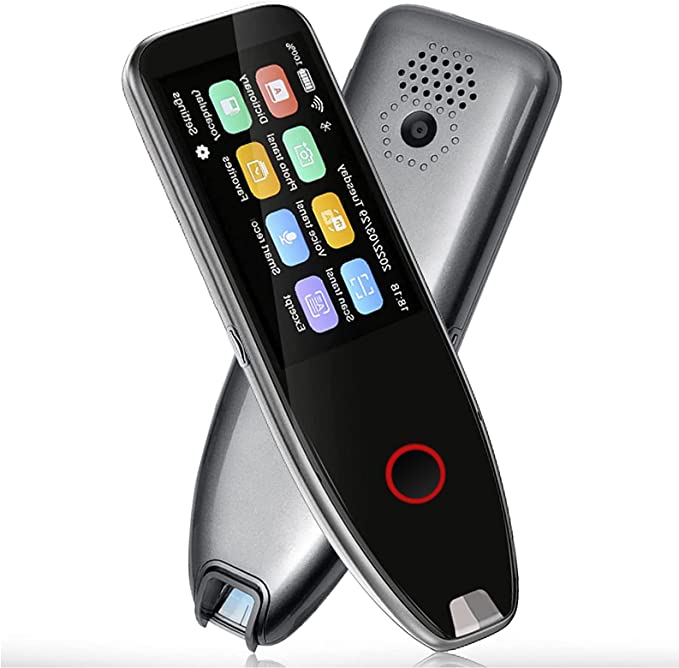 We know that children joining us, who are new to the country, already have a knowledge and skillset that we must try to understand.
At Mason Moor we advocate for EAL new arrivals by providing tools - such as this OCR (optical character reader) that enables children to access subjects where they have the knowledge and skill - but not the language. This enables children to continue to excel in maths - unhindered by the language barrier.
These are distributed by our EAL teacher.
CLASSROOM SUPPORT STRATEGIES
Good quality teaching supports all learners to improve, however children with early language acquisition in English need strategies to develop independence and to connect understanding from their primary language.
In classrooms you should see:
Bilingual dictionaries to support children matching new and familiar vocabulary understanding to what they know from their home language.
Some technology to support cross-over reading in the child's home language - such as the multi-language reading pen.
Teaching staff benefit from targeted CPD support from our sister-school's EAL teacher. This support includes NASSEA assessment, classroom observation and intervention/therapy building for specific children and groups.
PARENT CLASSES - NEW TO ENGLISH? WE CAN HELP!
Our sister school, St. Mary's Church of England Primary School (SO14 1LU), runs a weekly EAL class for parents and carers new to English or working at a beginner/intermediate level.
Classes are run by a dedicated EAL teacher - CELTA qualified - to ensure that you are able to develop conversational English. This may be a way forward for finding a new job, integrating into your local community or just to help your child at home.
For more information about the classes, see: https://st-marys-ce-primary-school-redesign.secure-primarysite.net/eal-english-as-an-additional-language/