COMPUTING
"Everyone should learn how to program a computer. It teaches you how to think"

Steve Jobs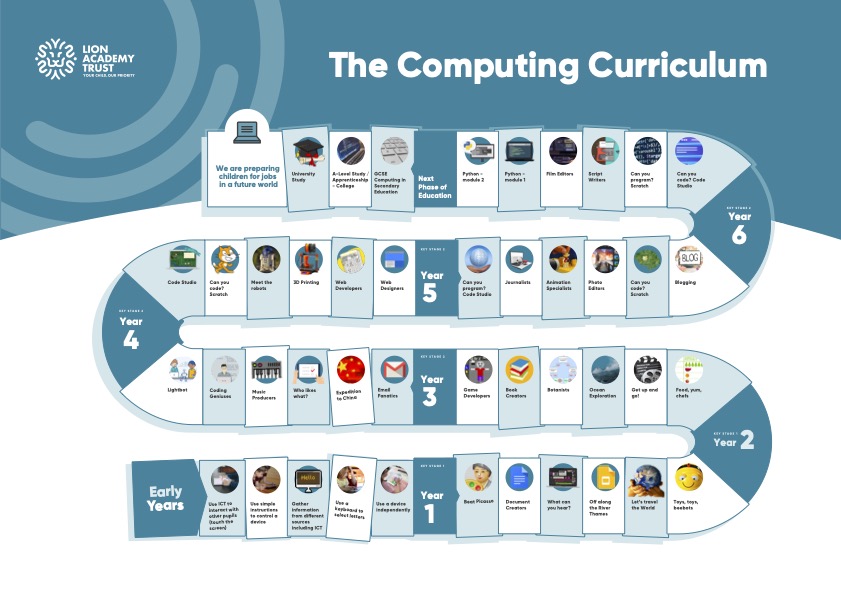 At Mason Moor, we know that the jobs of the future have not yet been created. Advances in technology are continuously changing the world we live in. Our computing curriculum combines the acquisition of skills with the essential knowledge pupils need to act safely online and make informed decisions.
The computing curriculum aims to:
Incrementally develop the skill of coding and programming over the primary journey;
Teach children how to be safe in the online world;
Teach digital literacy – searching for information, decided on reliable and unreliable online sources;
Improve IT capabilities across the curriculum – in writing, maths and art.
Mason Moor e-safety curriculum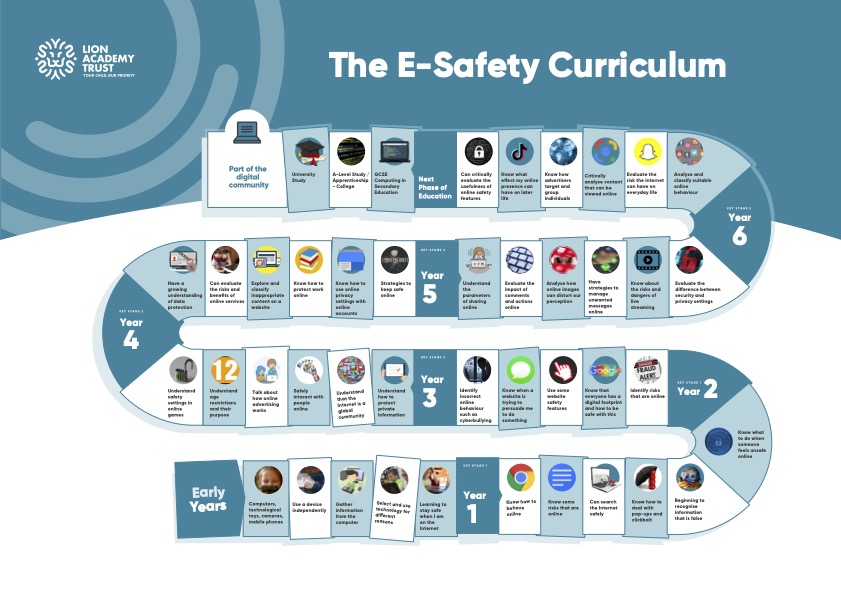 Developing an awareness of online safety is as important, to the next generation, as developing their understanding of the mechanics of computing.
Threaded through our Computing Curriculum at Mason Moor is a comprehensive guide to supporting pupils to KNOW and REMEMBER how to be safe e-citizens.
Knowledge organisers
Below you will find the knowledge organisers for your child's year group, for this current term.
The knowledge organiser supports you with:
Subject specific vocabulary that your child must know and learn
Key knowledge that they should know and remember