ART & DESIGN
"Art offers sanctuary to everyone willing to open their hearts – as well as their eyes"

Nikki Giovannix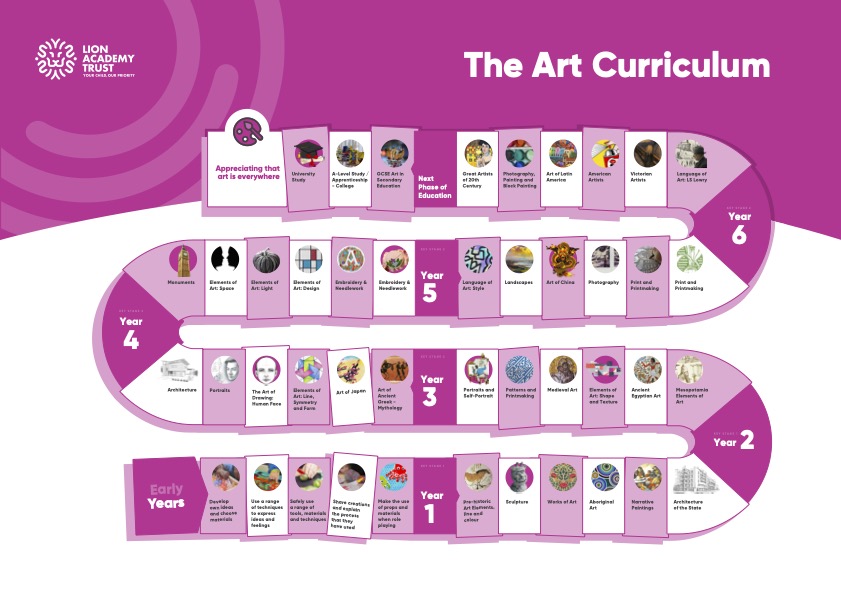 At Mason Moor, our Art and DT programme of study links across curricula to complement pupils' wider understanding of topics and concepts. Learning is structured to ensure that pupils develop a deep understanding of:
Practical skills of art and design – concentrating on method and technique;
Theoretical knowledge of art – including the history of art;
Traditional, modern and contemporary paradigms of art.
Raising the profile of art & Design AT MASON MOOR
At Mason Moor, we believe in the notion that 'every child is an artist' we employ an Artist-in-Residence who enhances the Art & Design offer for all children. Ms Sheales supports teacher subject knowledge, sharing her experience as a commissioned artist and qualified teacher.
It's important to us that pupils learn and develop an appreciation of Art that extends beyond the limitations of a teachers' knowledge. Subject immersion develops a passion - which in turn could lead to a career in this field.
Across the school you will see evidence of our talented artist's work - finely displayed and framed to demonstrate the pride we have of our children's learning.
Take a look at these mixed media portraits, created in Spring 2023.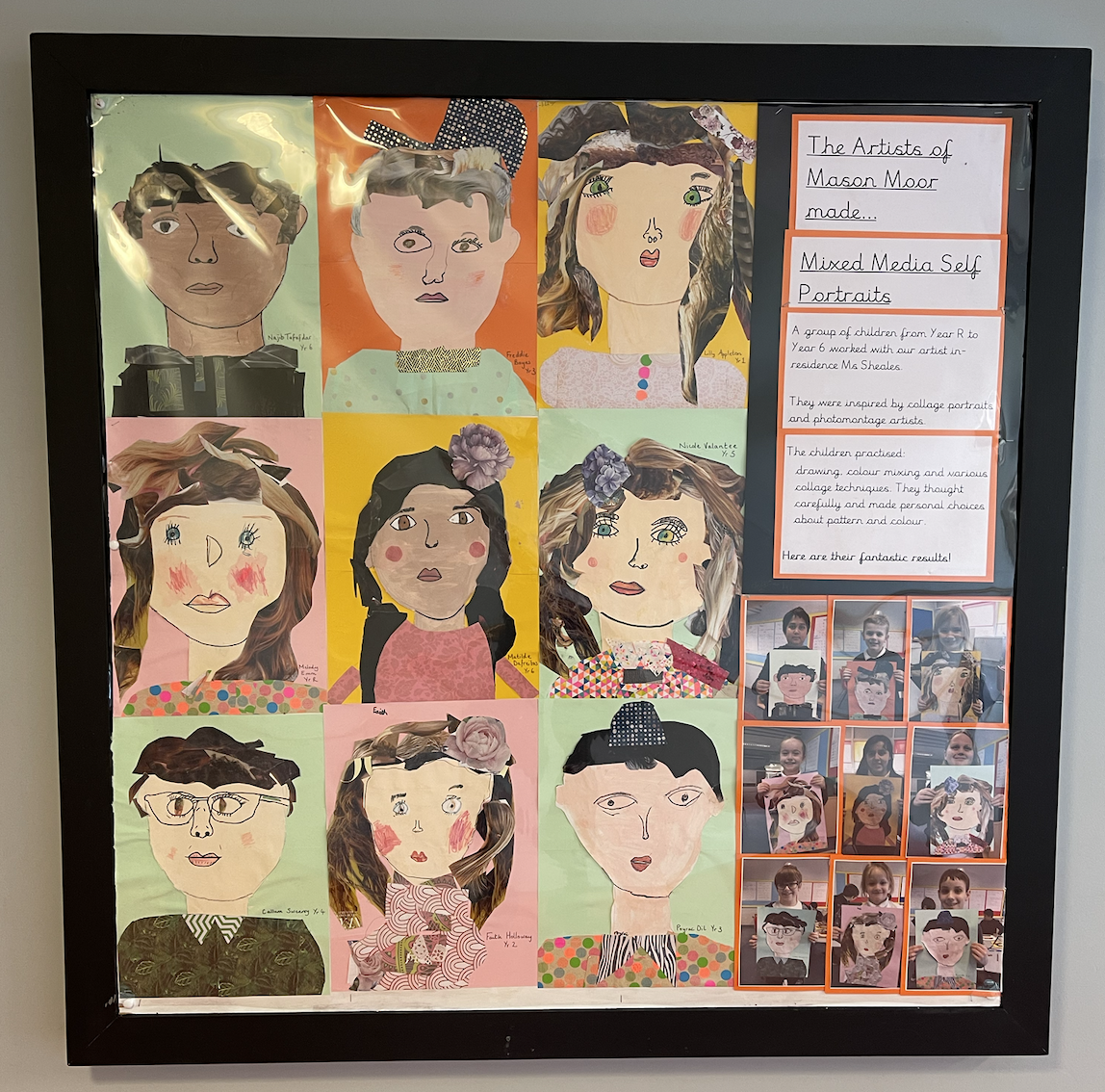 Knowledge organisers
Below you will find the knowledge organisers for your child's year group, for this current term.
The knowledge organiser supports you with:
Subject specific vocabulary that your child must know and learn
Key knowledge that they should know and remember